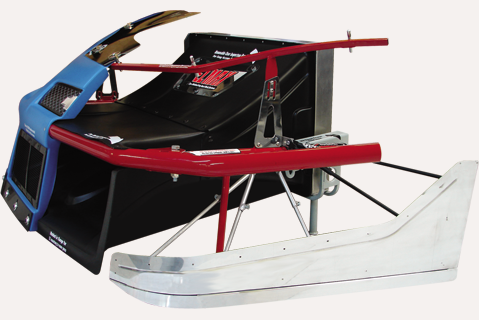 Unique 2 piece slide together design makes it simple.

Molded durable plastic easily adjusts left or right, in or out or up or down for a sure fit.
AERO Ribs control and direct the air as it is distributed into the radiator.
1" Mounting flange helps create a positive seal to the radiator and nose piece.
Clear radiator inspection panel easily removes with included quick release fasteners for easy cleaning.
Part # 41805 $189.50