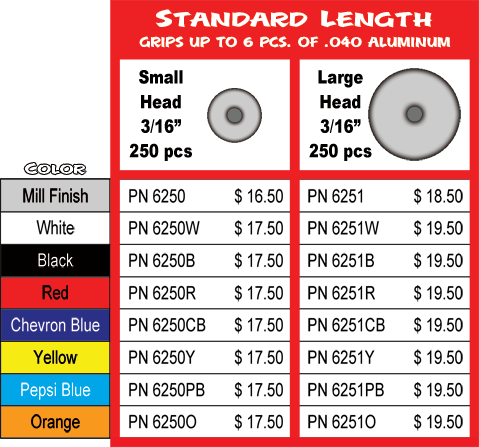 Standard length is most popular for body mounting.
Used where total amount of material being riveted does not exceed 1/4" thick.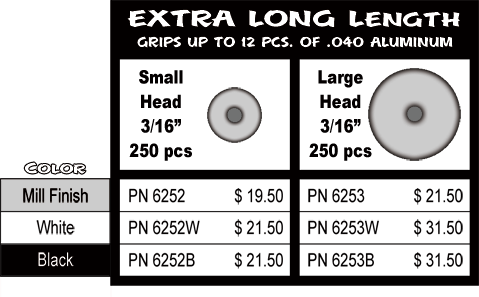 Extra Long Rivets are great where total thickness is from .080 to 1/2".
Great for Composite, multiple layers or Thicker Plastic.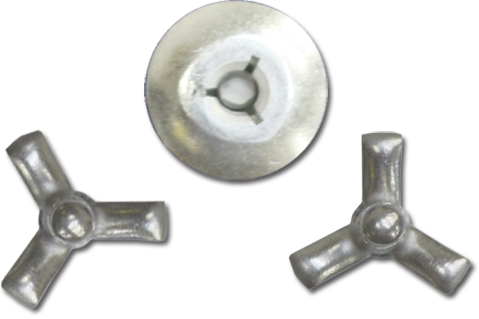 Works great on soft materials such as plastic to plastic or plastic to fiberglass.
100 ct. Mill Finished
Part # 6104 $19.50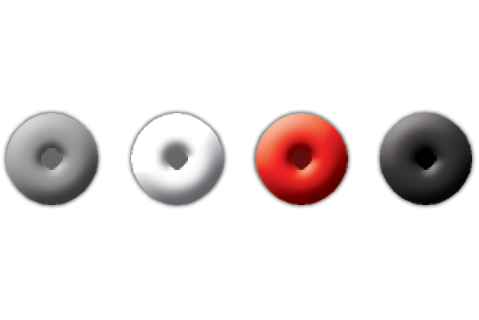 Work great for mounting interior panels, and for other applications not requiring 3/16" rivets.
250 ct per Box.
Mill Finished Part # 5253 $19.50
White Part # 5253W $19.50
Red Part # 5253R $19.50
Black Part # 5253B $19.50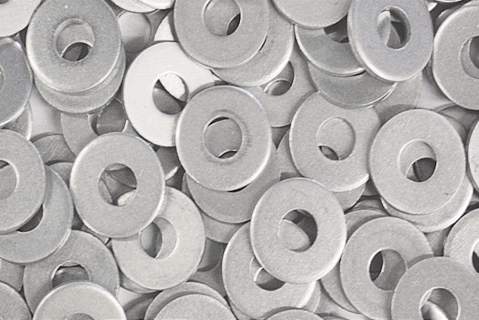 Available for both 1/8" and 3/16" Rivets.
250 ct per Box.
1/8" Rivet Backup Washers
3/8" OD Part # 5001 $9.95
3/16" Rivet Backup Washers
3/8" OD Part # 6001 $9.95
5/8" OD Part # 6010 $13.50